Jim Boyle racing is located in Epsom and is run by trainer Jim Boyle. They have a steady flow of winners each year and always ensure that their horses are in the best condition, both physically and mentally; Jim believes this is an important factor to producing successful runners. As well as providing its racehorses with the best possible care and environment, Jim Boyle Racing is complemented by a separate stud and recuperation yard. Jim spoke to Neue Schule about how he gets his horses racing fit.
"Building up a horse's fitness towards race fitness is really a question of following normal rules of equine exercise physiology. There are differences according to age of the horse, and how long it has been off for, as well as if it is the first time it is being prepared for racing, or if it has raced and is coming back from a break.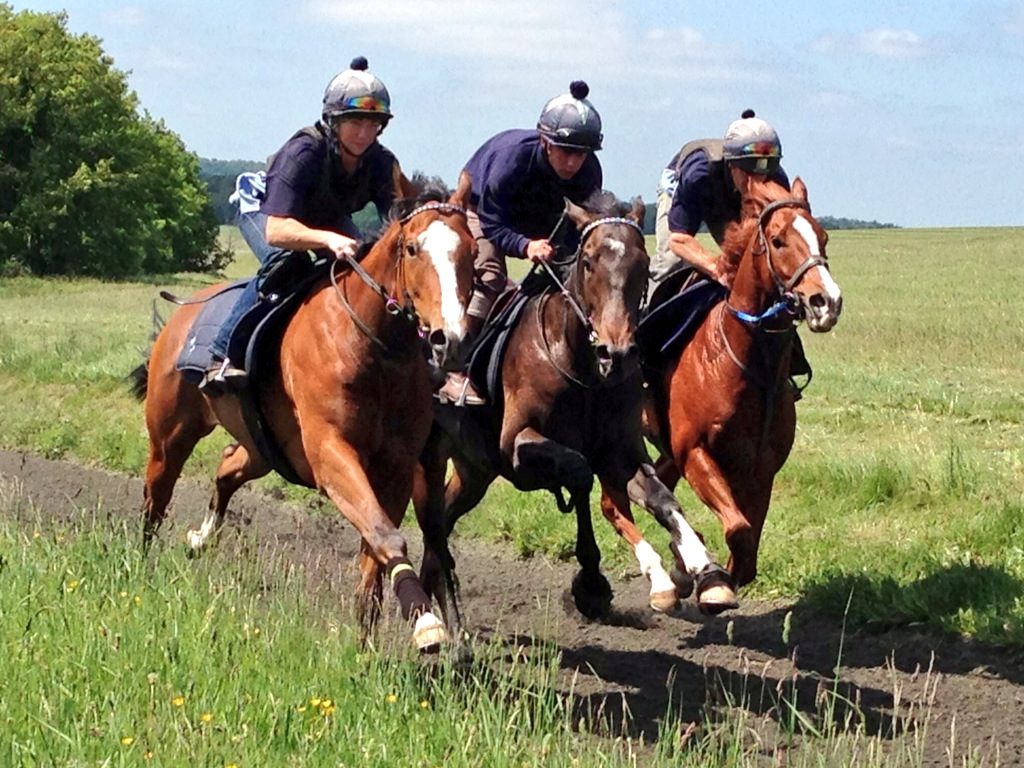 When starting out a young horse for the first time, often at 2 years old, it is important to take your time, and take heed of all the signs that horses can show you to let you know if you are stepping things up too quickly. Once our youngsters are broken and ridden away (often as yearlings) I tend to turn them out for a month or two before bringing them in to the main yard around Xmas time or early in the New Year and giving them a couple of weeks on the horse walker to get them started again. Some more backward types I might even leave till the spring. I generally start with a couple of weeks of trot work, but certainly don't proscribe to the theory that young horses require several weeks of trotting. I prefer to step them up to hack work after a couple of weeks, and then step them up incrementally every couple of weeks after that, until they are cantering away nicely after 6-8 weeks. I will then keep them at this level for a week or two before deciding which ones are capable of stepping up to fast work or not. I ascertain this by looking out for signals in those that aren't coping – this can be general things such as backing off their food or not putting on weight or muscle as I would like; or more specific issues such as development of a bit of heat or swelling in areas such as the shins, joints, knees or growth plates.
Those that are coping fine can start to step up to some faster work 2 or 3 times a week, all the time looking out for signs that tell you to back off if necessary. I'm often asked why we start horses so young and isn't it cruel. Nothing could in fact be further from the truth, as long as you pay heed to the warning signs. There is in fact plenty of scientific evidence that shows that training horses at a younger age will train the bones and soft tissues to adapt to stresses and gain in strength. This makes them less susceptible to injury at later stages in life. I must stress however, that this is reliant on not trying a "one size fits all" approach to training young horses.
Once you have a horse in full, fast work, some will come to hand very quickly, whilst others will need a lot of fast work to reach race fitness. For instance, small, lean fillies will often require significantly less work than a big, gross colt would. Having started most of my youngsters in January, I very rarely run any of them before May, with the majority running in the second half of the year onwards, and some not running until they are three.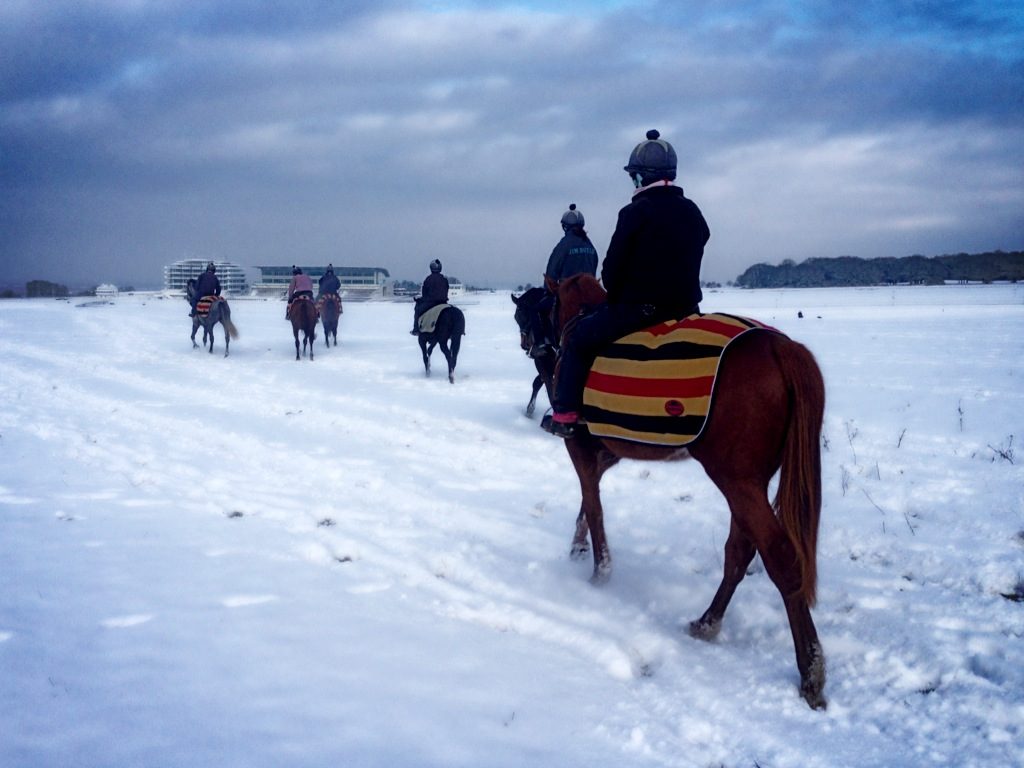 With older horses coming back into work, for instance after a winter break, I tend not to take quite so long. As a general rule of thumb, it takes me about the same amount of time that the horse has been out on holiday to get it fit again, as long as we get no hold ups or setbacks. There can be slight variations up or down to this rule, depending on the individual, but generally it is not too far wide of the mark. I use a similar routine, with trot work leading to hack work, then easy canters and gradually building up to full canters, but I will sometimes slightly shorten the amount of time I keep the horse at each new pace if they are taking it all in their stride. Getting racehorses fit isn't rocket science – it is a question of following basic rules of physiology, and using your eyes, and those of your riders, to judge those horses that are coping and thriving, and likewise being aware of those that are not coping and therefore might be susceptible to injury if persevered with or not eased off".