On the news recently we have heard the UK government urge us to pack an emergency "grab bag" so we are prepared for any situation that may arise. It got the team at Neue Schule HQ thinking…what would be in ours and why?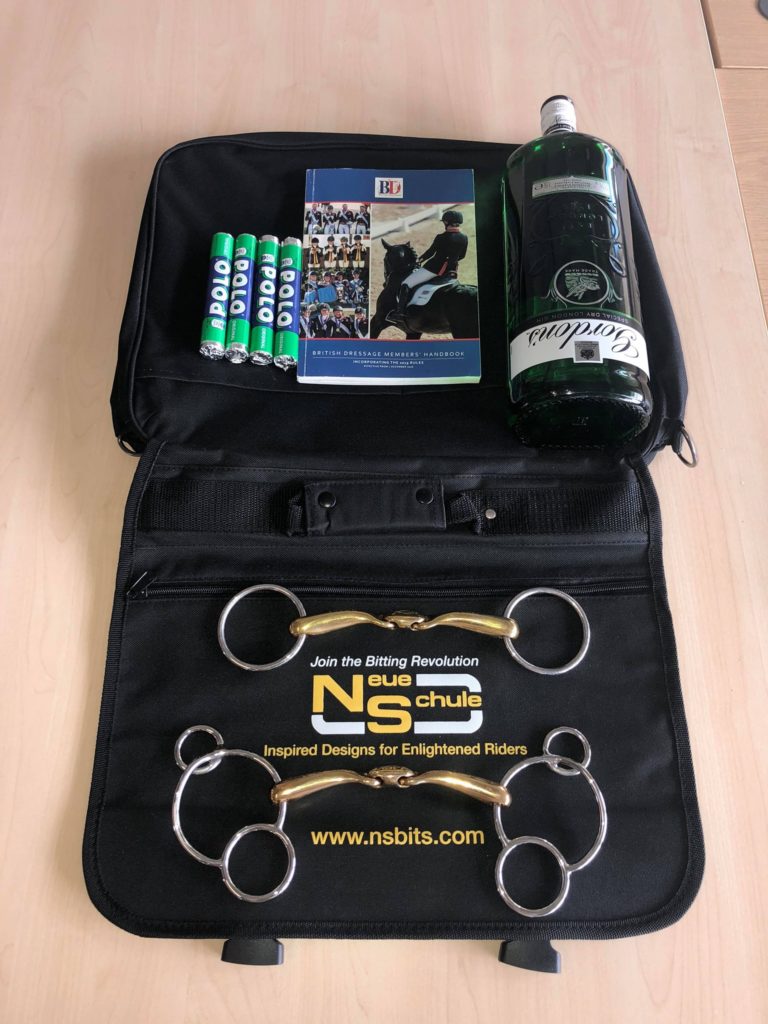 POLOS
Every equestrian knows that leaving the house without a packet of polos is a big NO GO. Especially in an emergency situation. Can't catch your horse? Polos. Feeling peckish? Polos. Need to bribe your horse to love you? Polos.
DRESSAGE RULE BOOK
AKA the bible. It may not tell you how to make a fire or find shelter but it will keep you right in the dressage arena and that has got to be pretty high on the priority list?
TURTLE TOP LOOSE RING
If you are lucky enough to own a Turtle Top Loose Ring you would understand why we would never leave home without it.
TURTLE TOP UNIVERSAL
I don't know about you but if I was fleeing from an emergency situation I would want to have brakes at the other end.
GIN
Emergency or not, we are equestrians and I don't really feel this needs any further explanation…