I hope everyone is well during this unusual period and can be with their horses like normal again. Lockdown has been a busy, exciting and (in parts) disappointing. From finishing my second year of university, turning 21 and getting a new puppy, to finding out the European Championships at Hartpury is no long happening. The last 14 weeks has put a lot in perspective.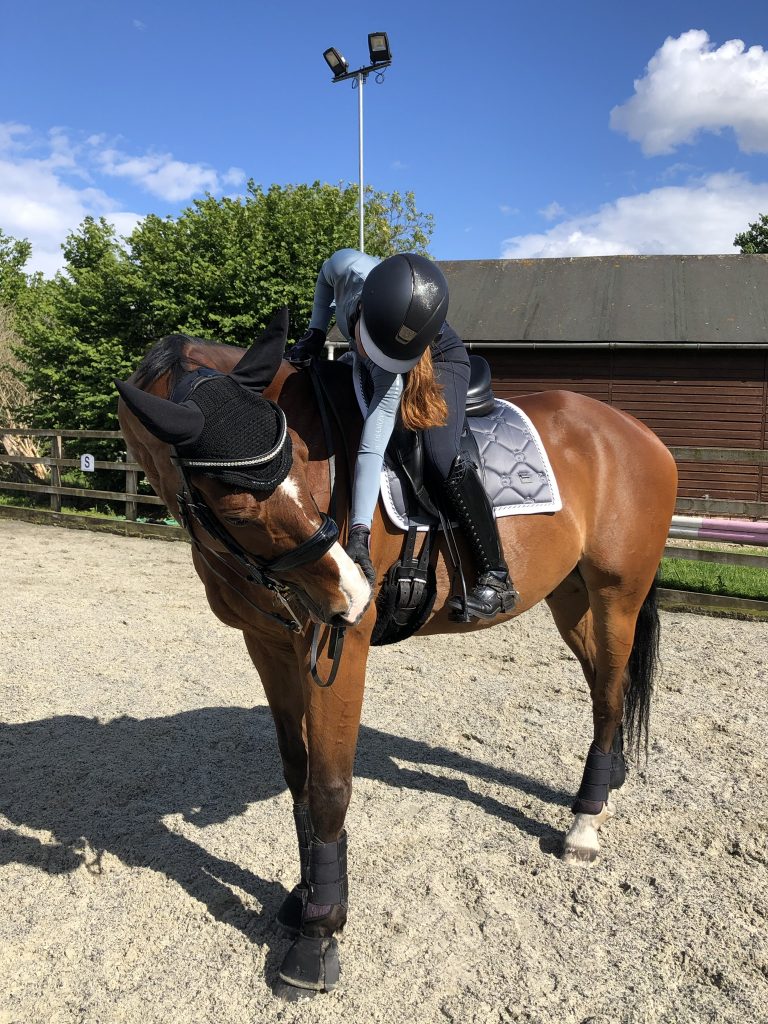 Lockdown has created a massive focus on my horses and has reiterated my deep passion and love for this sport. Training has never been so rewarding and doing activities with my horses that I would usually not have time to do has been a blessing. From fun walks around the arena with my horse before dinner, to going on a short hack around the woods after a training session. I created a new routine that I never want to change. Both my horse and I have never felt so fit and are ready to compete once we resume to normality.
Since having the luxury of being in one place which has not occurred for me in a while, my university work still needed to be a priority for a little longer despite having my horses as a temptation. After four virtual exams and a couple assignments, I finished my second year more than satisfied with my efforts and hope all my hard work pays off as I enter my last year in September.
My ultimate goal of 2020 was to attend the European Championships at Hartpury with it being my final year as a young rider. However, this dream sadly got taken away from me and many others despite it being relocated to Budapest. As my horse (Worldly Wise) is 19, I have taken the decision not to compete in the selection process due to the long journey and little competition preparation. This has been a really hard decision as I had high hopes that this would be the highlight of my young rider journey, especially as my last international in October was such a success for us. The Italians are yet to decide if they will be sending a team, although I hope to attend an international at the end of the year to finish the 2020 season on a positive note.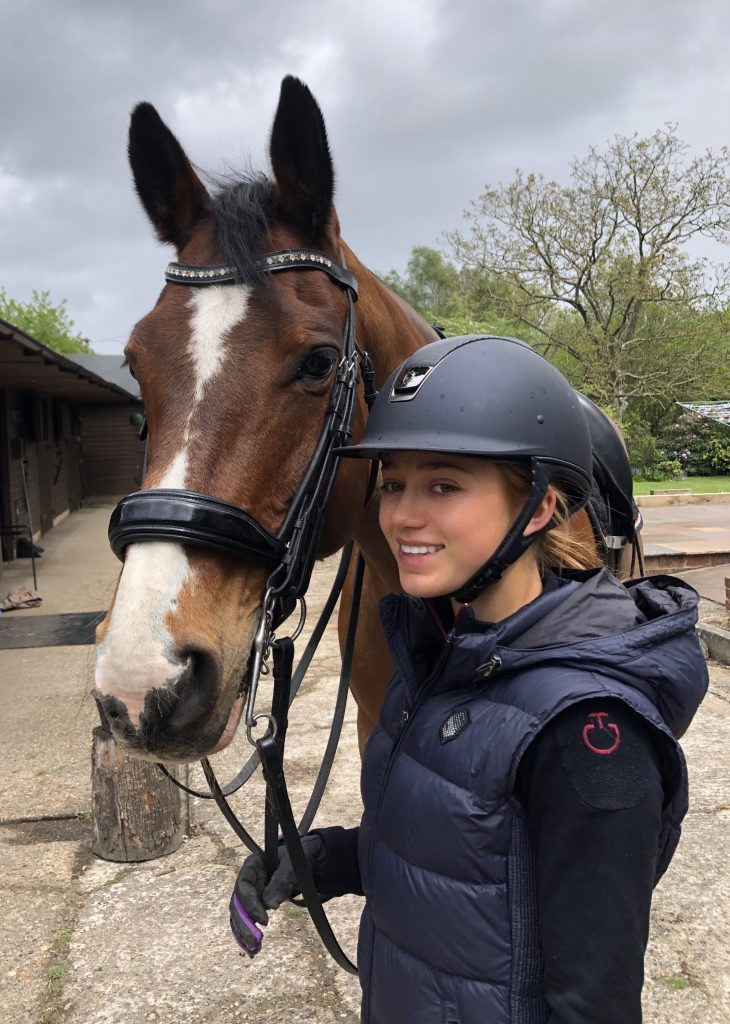 Lockdown has put a lot in perspective, especially my next steps in dressage. As I have started teaching my horse the more advanced movements, I can feel he finds some movements easier than others. This has planted the seed that under 25s Grand Prix would be a step too far for him. Will is my horse of a life time and is very happy and comfortable working at PSG and Inter 1. I want to prolong my time riding him and hope to achieve as much as we can in the UK.
As my dream is to ride at Under 25s Grand Prix, I am on the look out for a horse which can teach me the ropes and can introduce me to this new level, or a younger horse who I can train up myself. I know they are very rare to find, however hopefully a horse will be out there which can be based at my 5* home and can get me on the Italian team once again.
It is great to be teaching again from my yard and to be able to travel more freely. The excitement of putting all my training into practice is certainly building as British Dressage aim to resume competitions soon.
Keep up to date with all of Olivia's dressage on her Facebook, Instagram, and newly modelled website.