Stepping up a level in dressage may seem daunting, however for me it has made training much more rewarding. Having competed at PSG for a while, my dreams of competing at Grand Prix are ever getting closer. With lockdown giving me time to plan and prepare for what my horse and I can achieve, now training at Inter 1 and Inter 2 was one of the best decisions I have made for our partnership.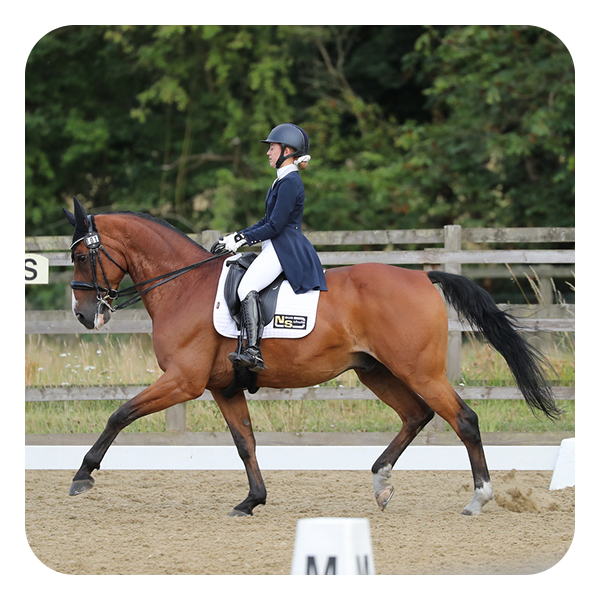 The step up to Inter 1 is mainly in the canter work. It requires a full pirouette, steeper half passes and flying changes every 2 strides. It is important to keep training exciting and trying out these movements certainly helped my horse grow in confidence within his work. I am lucky that my horse has a natural talent for flying changes, so this movement mainly requires adapting my riding to become quicker with my aids and learning to ride them as straight as possible.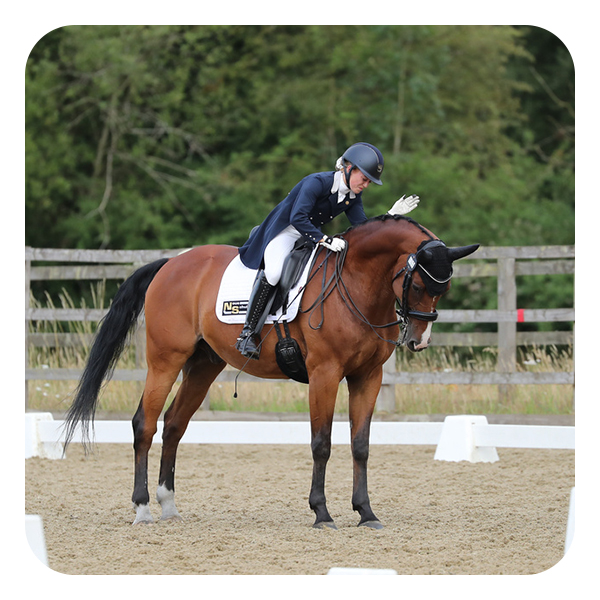 After a few training sessions with my trainer and explaining to her my ambitions, we changed my position and way of riding to be more quick with my leg and stronger with my seat. Bring more effective with my aids has dramatically changed my horses way of going. For instance, a weak point of ours can be maintaining a submissive rhythmical trot in a test environment mainly due to a lack of power (as my horse believes be knows best!). However now, activating his hind legs more effectively has made our work easier so we can maintain this true rhythm and power we needed in our tests to achieve higher marks.
As with horses you never stop learning, I cannot wait to put all my training into practice and to perfect our performance at Inter 1. Once we get comfortable with this level, I hope to compete in an international small tour championship next season.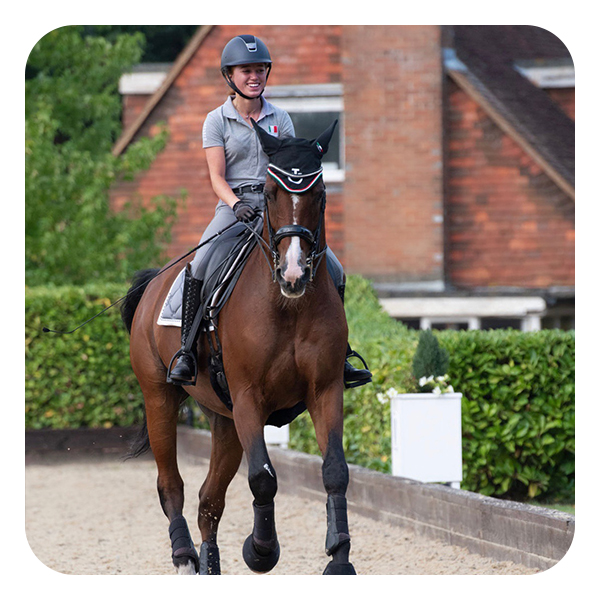 As always, I am very thankful to my team behind me; family, sponsors, clients, farrier, physio and many more valuable people behind the scenes. Neue Schule are a great support and with my new adjustments, I hope to continue my success at national and international level and to do everyone proud.