For so many of us riding our horse or even being around or horses is the highlight of our day. There is something indescribable about the feeling of peace and clarity it brings. It gives you an hour away from the stresses that come with daily life. It is your time.
Then it comes as no surprise that Horse Riding has been scientifically proven to have benefits on physical, mental, and social well-being!
Physically your overall fitness and muscular tone and endurance improves. Did you know riding for a minimum of 30 minutes a day just three times a week exceeds the governments recommended level of physical activity? Just getting out into the fresh air and being around nature will increase your mood due to being around natural light. Horse riding can have an antidepressant effect causing a drop in the levels of stress hormone. It is a natural stimulant for the hormone Serotonin, otherwise known as a mood enhancer. When this is released, we feel a sense of happiness and well-being. These endorphins also relive tension and stress.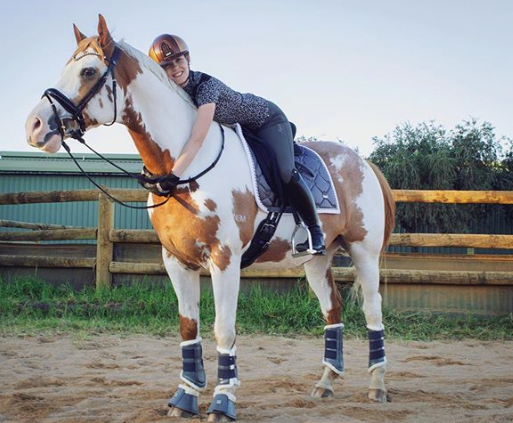 Sharing a passion for all things equestrian can be a great foundation for many friendships. From the after-work chatter on the yard to supporting each other in in the competition ring. There is something special about the social side and community spirit with Horse Riding. Not to mention socialising with our horse. Communicating with our horse without words and gaining the trust of one and other is something that no other sport or feeling could compare to.
We took to our social media pages to ask our followers to describe in just THREE words how horse riding makes them feel, the responses speak for themselves:
Absolutely flipping fantastic
Calms my Soul
Connected to beauty
Words cannot describe
Two souls united
So young again
Peace on earth
Like me again
Take a moment to reflect ask yourself the question "How does riding make you feel?"
Photo Credit: The Emotional Pony