As lockdown eases around the UK and businesses reopen we caught up with one of our qualified Bit Fitters, Charlotte Warman, to see how they have adapted to the 'new normal'…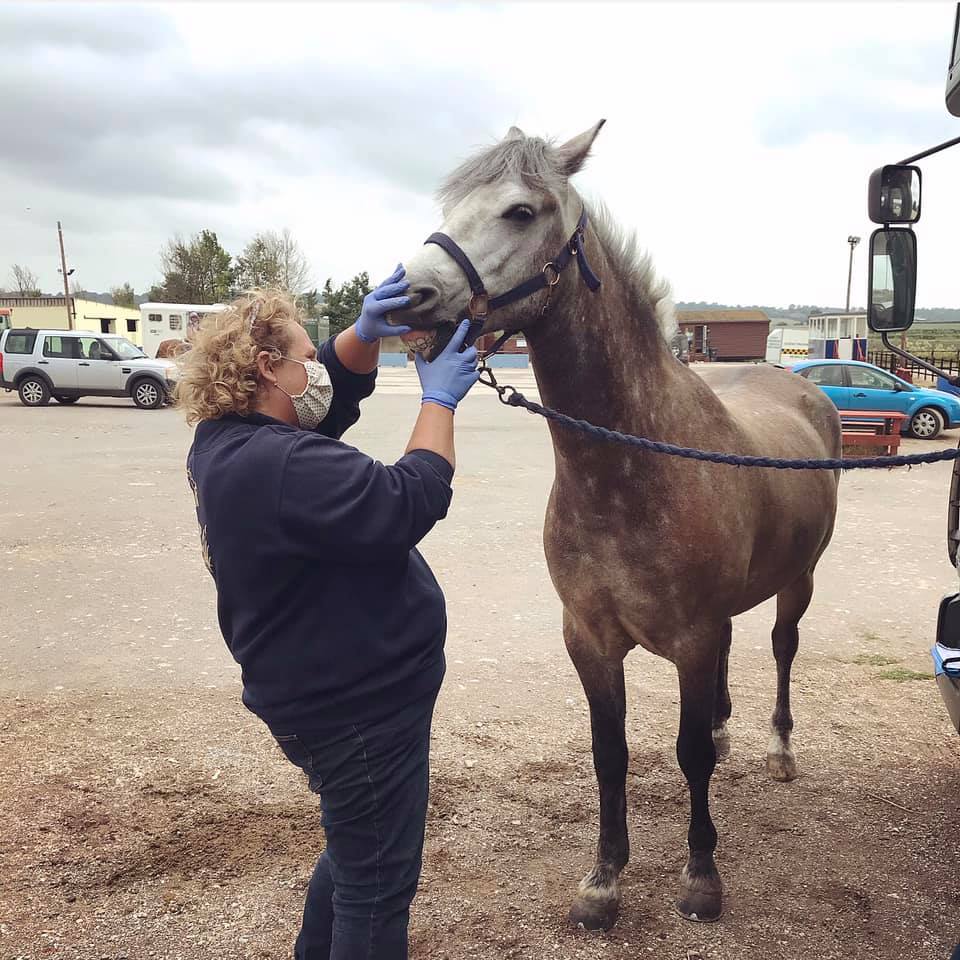 I am not sure anyone expected 2020 to turn out the way it has. The day of full lockdown came with an eery silence. As an exceedingly busy person running my "bitting solutions" business and our equestrian competition centre it took a week or so to comprehend what had happened and go through unknown emotions, strange sleeping patterns and probably far too much wine!
Now arrived in mid-June the green light to start work came. Whoa…. More strange feelings, do I? Don't I? Yes, I certainly need too, the self-employment scheme only lasts for so long. So off I went.
So how have I adapted my fittings to create a safe environment for both myself and my clients?
Bitting consultations and social distancing! Not something terribly easy but like everything there is always a solution. Firstly, my risk assessments – what and where are the risks involved.
PPE, Yes! I personally always wear disposable gloves for consultations and some amazing people near me have made a wonderful collection of cloth face masks for me to wear, I also have a face shield to hand, however when stood in windy conditions, I had to chase it across an arena on several occasions. My hands are in and out of disinfectant for the bits and I carry a plentiful supply of alcohol gel.
During a consultation we have all got used to standing a good distance from each other and luckily this job is an outside one. When a rider dismounts for me to change a bit, I take charge of the horse whilst they stand aside, I then hand the horse back for them to remount. I just cannot hold stirrup irons anymore. All my customers have been fantastic and a lot of this comes down to mutual trust and a huge dollop of common sense.
When I'm on the road I keep a record of where I've been and who I have seen. I like to be a little more organised and leave with a tank of fuel so I don't need to stop off somewhere unknown, I also take a thermos of coffee and water. I do miss the lovely fresh cups of tea and coffee offered.
At present I try to keep my visits to one yard or place per day, again as a precaution for my own health and others.
So onward we go, small tentative steps. I'm relieved that we are able to work again and fingers crossed it will remain this way and no further shut downs.
Stay safe.
Charlotte runs Charlotte Warman Bitting Solutions and is a LANTRA Certified, Neue Schule Qualified Bit & Bridle Fitter. To find a bit & bridle fitter near you click here.