With the dark night's drawing in and the first of the frost appearing on the windscreen, it is apparent that winter is well and truly on it's way!
The cold dark mornings and even darker nights can make it difficult to find the motivation to get down to the stables, especially if you are juggling this with work. Suddenly our warm, cosy bed is far more appealing and those "5 more minutes" become a little longer. Winter weather conditions can also make working our horses somewhat more of a challenge with frozen arena surfaces and icy roads!
We asked Neue Schule Ambassadors Dan Sherriff, Bubby Upton and Olivia Moriano for their top tips on how they keep their horses ticking over in the winter and some of their top motivational tips.
Dan Sherriff – International Dressage Rider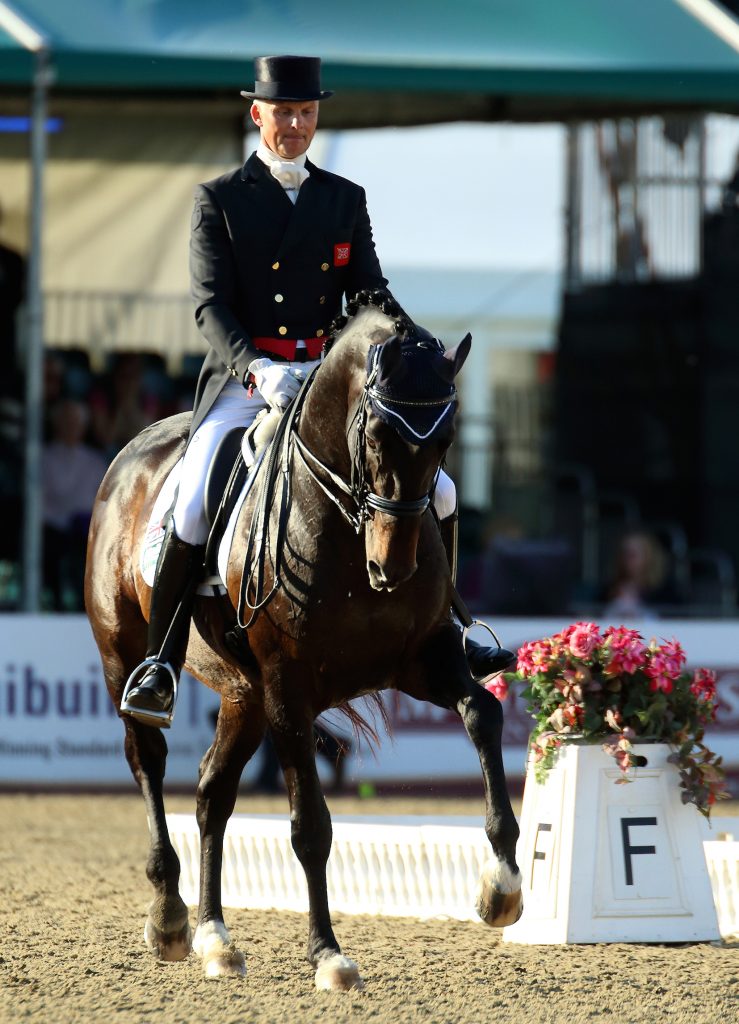 "Keeping your horses in a routine is so important. Just because it's darker in the mornings and evenings, and you may not feel like getting out there – you must stick to the same routine for the horses to keep them happy and willing.
Keeping a variety of rugs to hand is essential.  You have a range of rugs to suit the weather and the changes winter presents, you have lots of different coats to fit the conditions – your horses should too.
Consider your horses feed and supplements. Inevitably there will grazing will be poor quality, so it's really important to offer your horses a well-balanced diet which is appropriate to their level of work.
Washing off after work is crucial. I am lucky enough to have a hot shower for my horses, after work it's an essential part of their routine – wash down with a great rinse or brace before being dried off and wrapped up in their stables.
Do not underestimate the importance of turn out.  I like to get my horses out as much as possible in the paddocks, and when that's not possible in a sand pen to let them stretch their legs and have a good roll".
Bubby Upton – Junior and Young Rider European Eventing Champion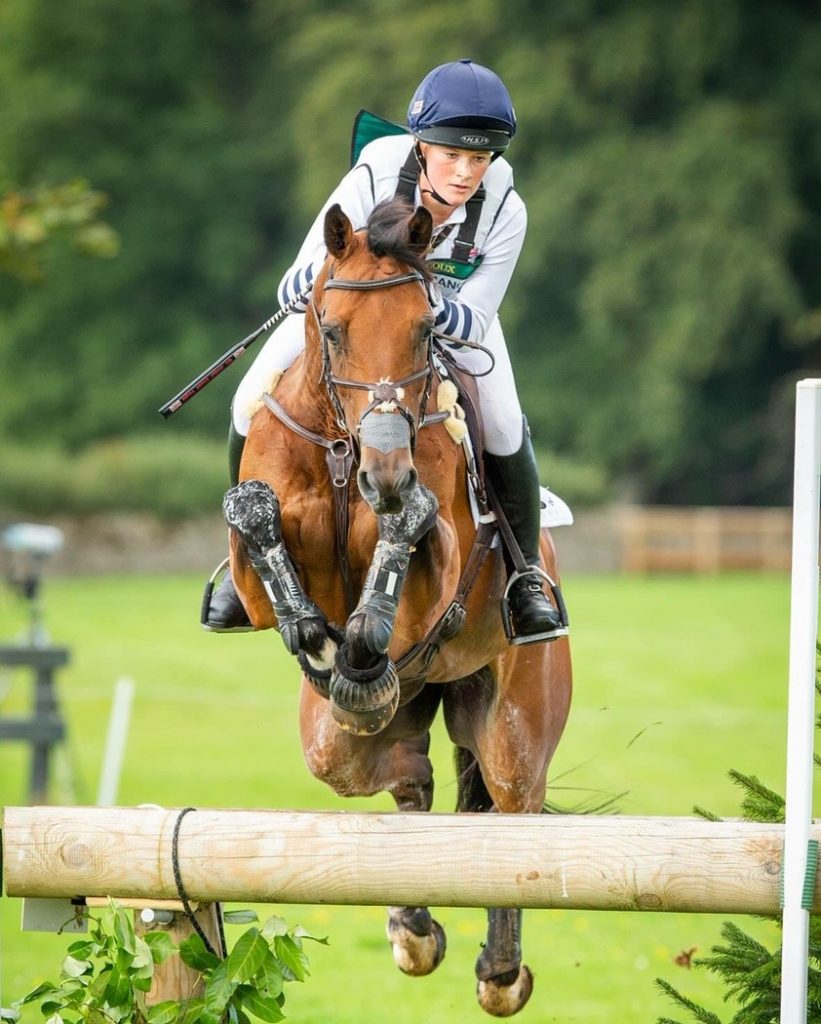 "For me, the winter months are a perfect opportunity for both my horses and myself to have a well-earned break! My winter months are however very different to most other eventers as I am studying at Edinburgh University, so when my riding season is over, its straight back to the books! 
My season ended at Blenheim Palace, so the horses were turned out and their holidays began, and I headed up to Edinburgh to start my University term.
I am not a believer in turning my horses out and not riding them for 2 months, so instead I just give my horses 4 weeks off and then bring them back into very light and easy work. But they live out 24/7 in the winter months so that they are able to switch off and are just hacked from the field. Because they only have a short period of time off it means that they maintain their condition much better and as a result it takes much less time to build up their strength again. When they eventually come back into full work I do a lot of pole work with them and use lots of cavelletis to build up their core strength and instead of jumping courses, which I do during the season, I instead just focus on doing a variety of exercises with them.
For me it is very easy to stay motivated during the winter months as University is a very separate side to my life and whilst I'm up there I'm counting down the days to get back home and back on board the horses! So, bring on the 2020 season with my amazing team and unbelievably special horses".
Olivia Moriano – International Dressage Rider, Team Italia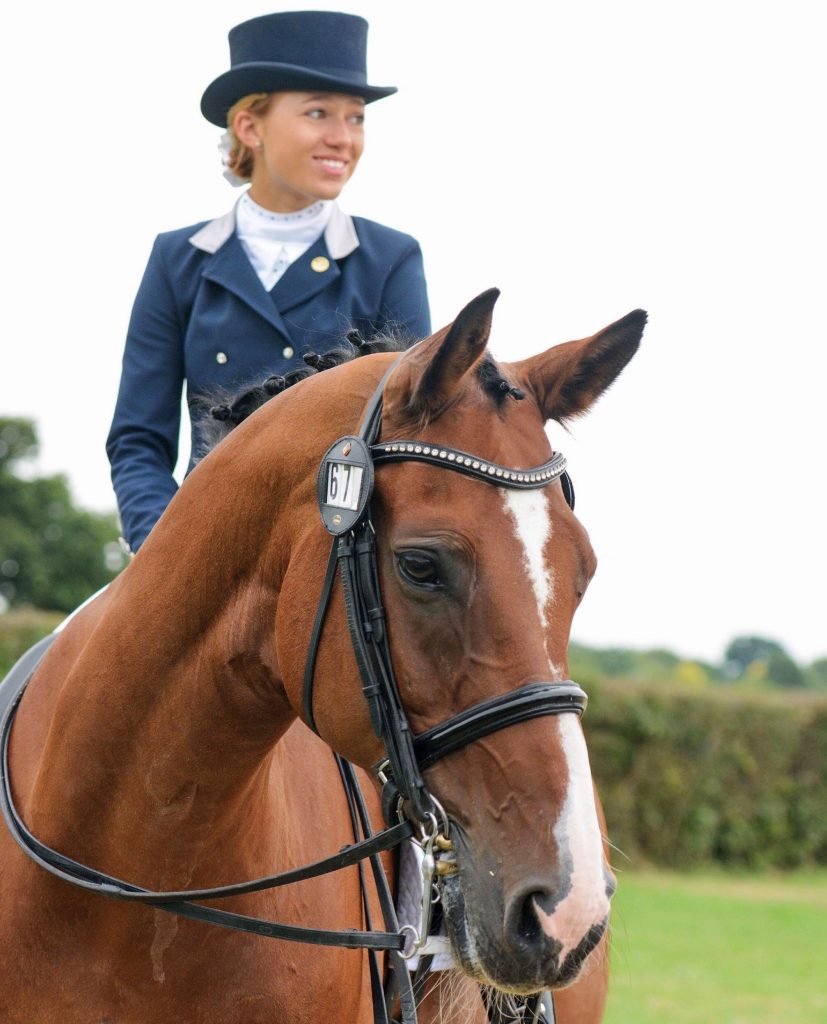 "I stay motivated through the winter by reflecting on my summer season and developing on certain aspects of the young rider tests in preparation for the 2020 season. As well as this, my horse loves trying out new movements and is a quick learner so I will be using the winter to try and develop his piaffe and passage for when I move up to under 25's Grand Prix. I will do this with my trainer once a month and during my training regime at home around my university studies. Having this routine allows me to track our process and gives us both something to aim for whilst keeping us fit and in shape both mentally and physically".
Thank you to our ambassadors for sharing these great top tips!
Cover Photo by Milly Eaton from Pexels