The Neue Schule team attended the Horses Inside Out Annual Conference at Loughborough University last weekend (22 – 23rd February).
Held over two days this last weekend the Horses Inside Out Annual Conference at Loughborough University consisted of a series of inspiring indoor lectures. During break's visitors are given the opportunity to visit the presentation stands in the Exhibition Zone, study the posters and chat to the authors in the Scientific Poster Area and examine specimens and anatomical sculptures in the Anatomy Exhibition.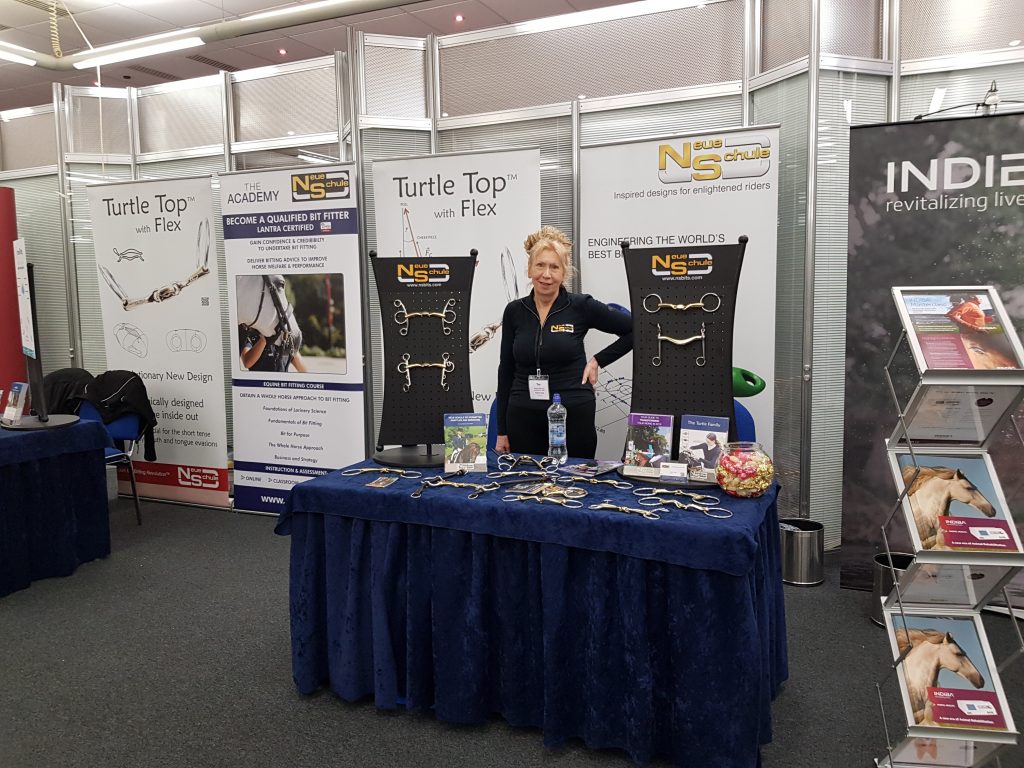 The Neue Schule team manned two stands showcasing the latest in bitting technology, as well as highlighting the upcoming courses for the Academy, including our online courses for those who are looking to expand their knowledge and understanding of bitting and the LANTRA certified Bit and Bridle Fitting course, established to meet a growing call for an understanding of how to fit bits to horses. Always keen to share our knowledge and improve horse welfare, we responded by creating formal training for those who are passionate about improving the health, welfare and performance of their equine clients.
The conference also offers the team the opportunity to take some time away from the stand and listen to the talks from industry experts highlighting how the equine industry is ever evolving.
Keep an eye on our events page for future opportunities to come along and meet the team.