On the 23rd of October Heather Hyde and Aisha Kirby travelled over to the Penny Farm, a World Horse Welfare Centre in Preston, Blackpool for a talk about bits and bitting. Penny farm has recently undergone a fantastic transformation, with a brand new entrance, visitor shop, a beautiful café and seating area with a mixture of chairs and sofas. The recent renovations looked very modern, bright and welcoming, and it was a fantastic venue to host an evening discussion.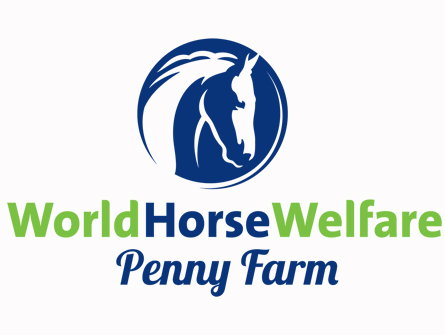 The talk was held in the café and seating area, where guests came to learn more about bitting and bit design, mouth management, lorinery science and how the bit and bridle interact together. In the break the visitors took the opportunity to ask questions about the talk and discuss bitting and bridle design and fit for their own horses. After everyone had drunk a nice warm cuppa and eaten cake from the café, we headed out to the main yard to conduct a hands-on demonstration with the Penny-Farm-Famous Frodo.
Frodo was rescued as a young foal in 2014, where he was found alone, collapsed in a field of mouldy hay and riddled with lice and parasites, and without the help of Penny Farm and World Horse Welfare it was unlikely that he would survive another day. Since his rescue, Frodo has transformed into the perfect pony, winning Rescue Pony of the Year 2018- just 8 weeks after he was backed to ride! Frodo's fantastic temperament and good looks make him a yard favourite, and he's often used for demonstrations and events.
Frodo was a complete gentleman for the bitting demonstration and didn't bat an eyelid when the visitors trooped into the barn to watch the live demonstration. The visitors got to see how Aisha and Heather conducted a stable consultation, starting with a head examination before moving onto an examination of the mouth. Once this was completed Frodo had his bridle put on for assessment- and we were delighted to see that he was already in a Turtle Top Full Cheek bit!
Visitors went away with a range or exercises to help them assess the fit of their bits and bridles, locate potential sore pressure points caused by ill-fitting tack and routinely assess the mouth for developing issues.
A big thank you to Zoe Clifford who arranged the evening, and everyone else at Penny farm who helped the evening run smoothly. All money raised on the night will go towards the upkeep of the fantastic horses at Penny Farm. We would highly recommend giving the farm a visit!
We look forward to providing bitting talks at Penny Farm in the future!