This is undoubtedly a difficult and uncertain time for us all. We must remain positive. If there is one thing the equine community is good at (other than drinking Gin) it is pulling together when it counts.
So, what can we do as an equine community to keep ourselves and our horses safe and happy? The British Horse Society have recently released advice on caring for your horse and others at this time.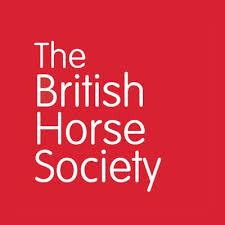 1. Speak to your yard manager
Have they already drawn up a contingency plan in the event that horse owners or staff won't be able to attend the yard due to self-isolation? Is there anything they would specifically like you to do to help prepare?
2. Buddy Up
Hopefully there are people on the yard who know you and your horse well. In many yards, it is common for horse owners to share the care of bring in and turning out.
3. Write a care plan for your horse
Write down your horse's normal routine, if stabled the amount of hay given, any additional feed – if so how much, rugs, location of equipment etc. If your equipment is locked away, ensure your 'buddy' has a spare key or knows the combination codes to locks.
4. Write an exercise plan for your horse
Is this possible? Is there the opportunity for your horse to be turned out daily? At this time of year adjustments may have to be gradually changed to management and feeding programmes, and any horses prone to laminitis closely monitored.
5. Have an emergency plan in place
Ensure your Yard Manager and/or buddies know what to do in the event of an emergency for your horse. Have your vet's contact details clearly available. This is good routine practice to have in place, in the event that you are uncontactable, and a serious decision needs to be made for your horse such as referral to an equine hospital for potential colic surgery.
6. Stay connected
Consider setting up a WhatsApp group with your yard buddy/buddies. Keep the lines of communication open such as any changes to your horse's diet, which at this time of year may be applicable.
7. Keep up to date with your veterinary practice
Many veterinary practices are posting on Facebook their practices' current policies regarding Coronavirus and visiting yards. If your horse needs a vet and you are self-isolating or ill, vets are asking owners not to attend to help ensure the health of their staff. Many practices can bring an additional practice staff member to hold your horse if no one is available at the yard.
Vet practices are also advising owners not to leave it too close to when your horse is next due their routine vaccination in the event that they have limited staff members. In this case, emergencies and serious cases would understandably be made their priority.
8. Do you have sufficient supplies for your horse?
Ensure you have sufficient and sensible supplies in stock for your horse. The repercussions of panic buying, as we have seen in the supermarkets, does not help the situation. Ensure you have enough for an additional few weeks in case you have to self-isolate or are ill and are unable to collect any supplies.
9. Medication
If your horse is on prescribed medication, ensure you have sufficient supplies in stock. If you have any concerns, contact your vet practice.
---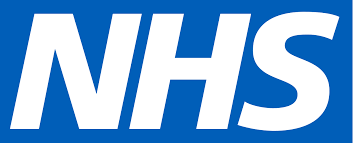 It goes without saying that we must also take care of our own health. The NHS have advised that we should adhere to the following guidelines:
– Wash hands with soap and water often and for at least 20 seconds.
– Always wash your hands when you get home or go into work.
– Use hand sanitiser gel if soap and water are not available.
– Cover your mouth and nose with a tissue or your sleeve (not your hands) when you cough or sneeze. Put tissues in the bin straight after use and wash hands.
– DO NOT touch your eyes, nose or mouth if your hands are not clean
---
---
For further advice and guidance please refer to the below useful websites: