The weather may have been dreary, but nothing could dampen the spirits of the riders at the Keysoe BD Camp 2019!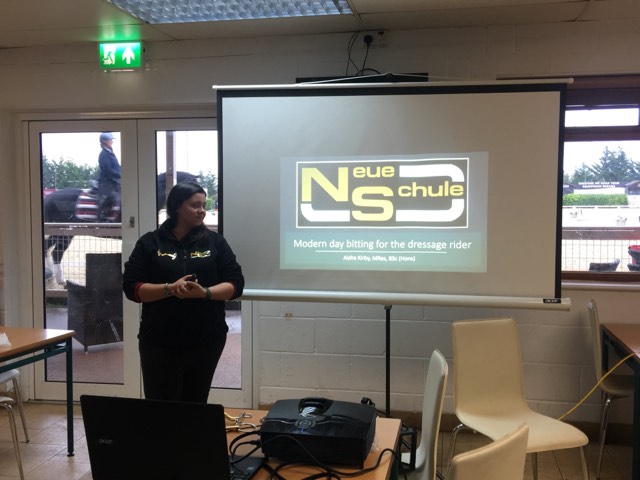 Aisha Kirby of Neue Schule, Gail Johnson of Horse Bit Hire and Olivia Turner of Olivia Turner- Animal Behaviour Consultant and Equine Bit Fitting teamed up to deliver free Bit and Bridle Fitting Stable Consultations and advice. Bits were identified and measured, bridle fit was assessed, mouths were looked in and recommendations were made. Overall it was a busy two days!
Aisha provided a presentation and talk on each day, focussing on "Modern Day Bitting for the Dressage Rider". Many riders commented on how much they had learnt- especially about the importance of the bridle in relation to bitting.
Thank you to all the riders and visitors that came to see us at Keysoe and made the most of our visit.