Earlier this month Neue Schule CEO Sarfraz Mian saddled up in a slightly different way.
Sarfraz embarked on a 5-day bike round travelling over 280 miles from Batley (West Yorkshire) to Central London. Sarfraz along with 36 other keen cyclists pedalled in memory of labour MP Jo Cox who tragically lost her life in 2016. The ride included 1820m of hill climbing, it was made that much harder by the extreme weather conditions as they pushed on through a record-breaking heatwave.
Jo Cox worked tiresly at bringing communities alive and united striving to make the world a kinder, more tolerant place. She demonstrated that as humans we have more in common that we have in difference.
The Jo Cox foundation strives to bring people together and make a positive impact on communities. They aim to bring people of communities together to make a positive impact. The foundation works a diverse range of issues including loneliness, the protection of civilians in conflict and supporting women to enter the public life.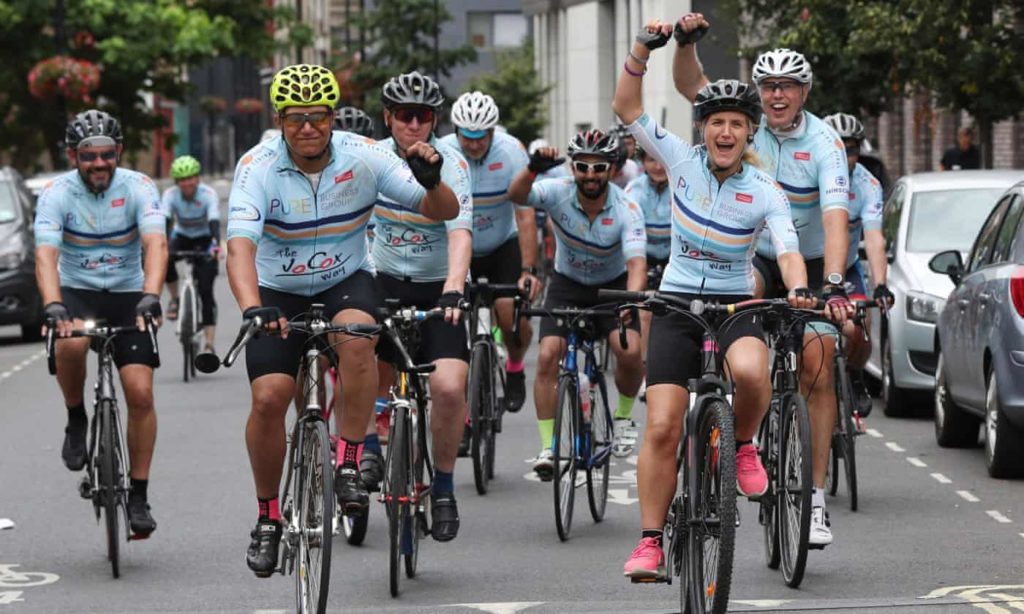 If you would like to find out more about this fantastic organisation please visit the website here.