A big thank you to everyone that came to see us at the Neue Schule stand over the fantastic four-day LeMieux BD Summer National Championships! It was fantastic to meet so many people- old friends and new faces alike. We got to hear about some interesting cases and advise on some very tricky scenarios, proving that it's never a dull day as a member of the Neue Schule team! Thankfully, the weather at Stoneleigh Park held out and the team had the luxury of sitting in the sunshine in-between giving bitting advice. Gail from Horse Bit Hire joined us on Friday, and plenty of people left the show with a nice, shiny Neue Schule bit.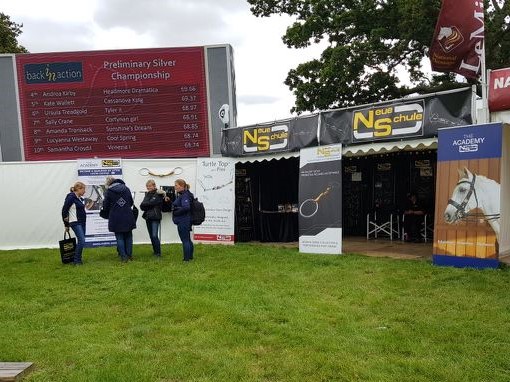 Michael Murphy and Sue Murphy stopped by the stand to say hello and have a good catch up with the team. Neue Schule has advised Michael on bitting his horses for many years and has become great friends with everyone. He is a Team Ireland Para Dressage rider who is aiming for the Tokyo 2020 Paralympic games. Michael was born with a rare progressive disorder called Dejerine-Sottas. This is a peripheral neuropathy that means having no reflexes, little sensation, low muscle tone and lack of motor control. However, Michael's determination and skill means that nothing will stop him from reaching his goals. Michael has a website that can be found here, and a go-fund me page to help him reach Tokyo that can be found here.
Mari Durward-Akhurst also came over to see the team and show off her fantastic FEI Silver Team GB medal. The Neue Schule team love keeping in touch with Mari to find out how she is doing, and love giving her bitting advice. Congratulations Mari, you thoroughly deserve your medal! We want to wish you good luck for the future, especially aiming for the Tokyo 2020 Paralympic games.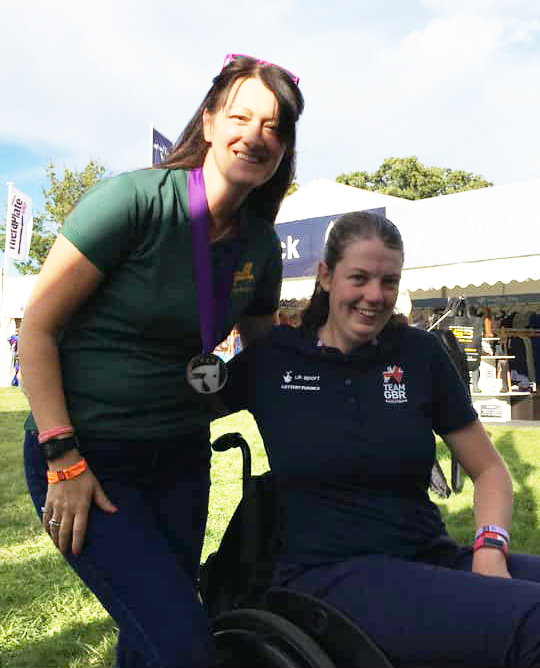 Finally, congratulations to Mount St. John, who had some fantastic horses with some very impressive scores. Charlotte Dujardin won the Fairfax Saddles Prix St. Georges Gold Championship (score: 75.45%) and later won the Saracen Horse Feed Intermediate Freestyle Gold Championship (score: 76.83%) on the Mount St. John owned Mount St. John Valencia. Further congratulations to Aimee Gascoigne, Mount St. Johns new resident young rider who won her class on Mount St. John Diva Dannebrog. Neue Schule are proud sponsors of Mount St. John.
Apologies for anyone that did not manage to see the team for advice on Sunday. Sadly, we had to pack our stand up early as a member of the team had an animal-related emergency back at home. Our advice to anyone that missed us would be to contact us with your query directly. Alternatively, you can fill out our online bitting questionnaire which can be found here for bitting advice.