Congratulations to our sponsored rider Julia Krajewski, riding Amande de B'neville, who took the win at the CCI4-L Equi Action of the Saumur Complet. Julia moved into the lead at the end of the dressage, staying on top after the cross-country and took the win after the show jumping.
Following her win Julia said, "I came to the CCI 4-L Equi Action de Saumur Complet with the idea of obtaining a qualification for the mare, Amande de B'neville. She had already taken part in a few 4* races but without obtaining a qualification."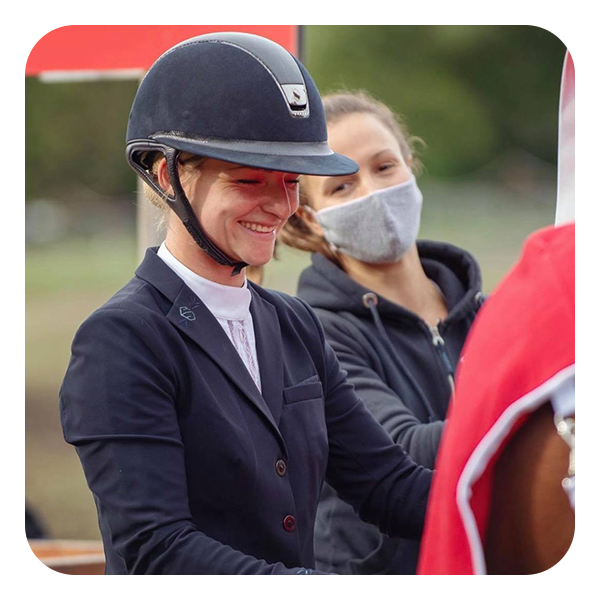 "I also wanted to see the country: I had excellent memories of Saumur, a competition that I had run as a Junior in 2005, for the European Championship. I knew it was a technical, demanding competition, and that is what we needed.
"The mare had been seriously prepared, in particular on the CCI 3-S of Radolfzell where she finished third. And Saumur allowed her to progress further. She is of course my lead mare since Samourai retired, and I had the impression this weekend that she was saying to me "Relax mum, trust me, we will perform together." And it's true: she was wonderful, I have absolutely nothing to reproach her for!"
"She is getting stronger and stronger. Physically, she is imposing and has to continue to learn to contain herself, to deal with her boundless energy. I really think I will take her to a CCI5 soon. In any case, that's my goal, whether it's next year or in a championship this year. Really, I had a great week at Saumur Complet and this victory is a great conclusion!"
Well done Julia!